The Easiest Way To Invest On Your Own
Research, build and share portfolios custom to you.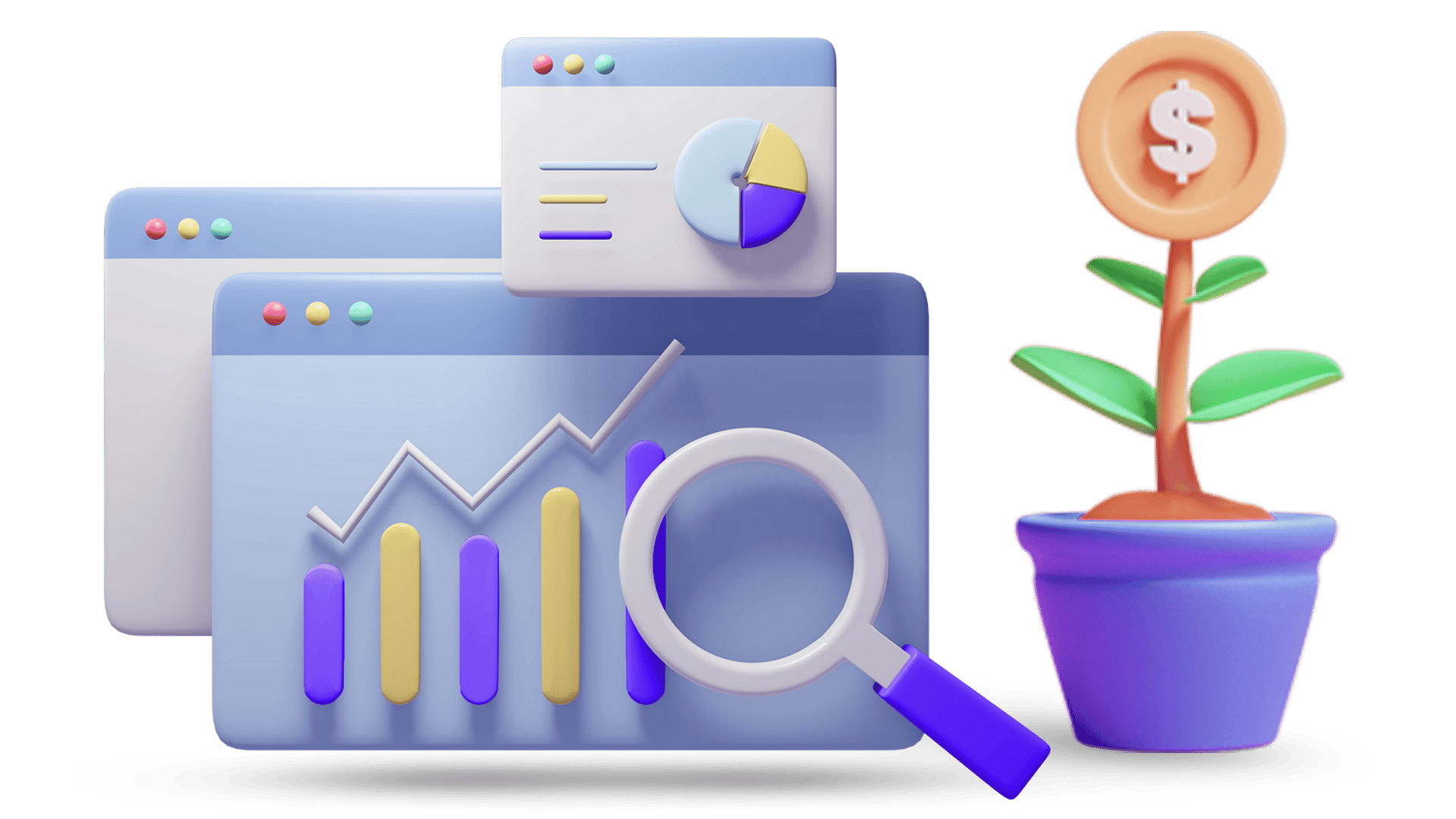 BIG PICTURE
We help independent investors manage over $80 million on our platform
We offer the world's only investment research, portfolio analytics and sharing platform. Regardless of your skill level our AI portfolio assistant will help you construct the perfect portfolio.
POWERFUL FEATURES
Here's how you get primed for investment independence
We offer all the tools you need to confidently build a portfolio custom to your goals and beliefs.
Investment Assistant
Fill out a bit about yourself and your investment goals and our AI assistant will help match you with a universe to start your research from.
Uncovering Your Investment Profile
Based off your answers we uncover what drives your investment process and preferences.
Selecting the Right Investments
Our research portal helps you determine the investments that resonate best with your goals.
Portfolio Analytics
Uncover detailed analytics on your portfolio's risk and return metrics.
Sharing
Invite your friends and family to view your portfolio. They'll get live access to your picks and performance.
I think this is the personal finance tool that a lot of people have been waiting for. It's sitting right at the sweet spot that gives more adventurous investors the tools to mimic a fund manager without paying their exorbitant fees. I've shown this tool to a couple of pro investors and when they finished wiping the sweat forming on their brow from imagining advisor fees evaporating 😅, they agreed that this is exactly what the more active investor is missing from their tool belt. Lookout FAs, Investipal is coming for you!
Great product for the common investor. Helps to close the gap between institutional and retail investors, giving common people a fighting chance.
This is an exciting and timely product. I think we are seeing a generational regime change in global credit liquidity. Chasing meme's is probably not going to be the best strategy going forward. In taking a global macro approach, I've looked to Investipal to quickly screen ETFs, allowing a setup that is looking resilient as the S&P bleeds.
Blog
Managing Stock Market Volatility In Your Portfolio
Recent stock market volatility may have you rethinking your portfolio. Ensure you understand risk tolerance and if your portfolio is suited to your goals.


LEARN MORE
Basic
Free
Manage your portfolios completely free
---
Research and build one portfolio

Custom investment screening

Research ETFs that align with your goals

Analyze detailed portfolio analytics

Share with your friends
Most Popular
Premium
Unlocked access to all American Equities and ETFs and manage all your accounts in one place
---
Everything available in Free plus:

Unlock access to 4,000+ ETFs

Premium stock screener covering over 7,000 equities

Research and build up to 5 portfolios

Premium support
Advisor
Contact Us
Set the foundation to manage all your clients' accounts.
---
Accounts for each of your clients

Detailed KYC onboarding

Access over 3,000 ETFs

Client portal to share performance and updates

Live performance tracking
Do you invest on my behalf?
No we don't! We provide you the tools and information to build an intelligent portfolio custom to your client. You can then take that information and purchase ETFs like you normally would.
Why did you start Investipal?
Our founders spent years working as Quantitative investors for large banks and in that time one question from advisors, friends and family always popped up: "what stock should I buy?" While a simple question, it warrants a complex answer as not everyone is best suited for every investment. Armed with that, we launched Investipal to empower individuals with the information they need to make informed decisions on how to manage your money. We didn't want to force you into anything so we provide the tools and you are free to make your own decisions.
Why not use a robo-advisor?
Robo-advisors bucket individuals into pre-defined portfolios based off their risk tolerance. We are aimed at the individual who wants to invest independently. If you want to get smarter about investing and need the tools to aid you – you came to the right place! Anyone can build a completely independent portfolio on Investipal.
Want to join our newsletter?
This is not your standard startup newsletter. We cover topical stock market developments with actionable ideas you can implement in your portfolio. Subscribe to see what you're missing out on.